WITH BRANDT, COOK LIKE A PRO EVEN IN A SMALL SPACE!
COOKING EXPERTISE
Through its extensive know-how in built-in technology, Brandt offers a comprehensive range of cooking appliances to meet consumers' needs and expectations.
ATTRACTIVE, HIGH-PERFORMANCE PRODUCTS
DEEP FRYER
Choose the Brandt deep fryer for a quick, easy-to-use and easy-care everyday appliance that is sure to satisfy your family's appetites, big or small. Some models are equipped with a "cold zone" system to prevent food particles from burning on the bottom of the fry pot. The model with an observation window allows you to keep an eye on your food as it cooks, without opening the lid.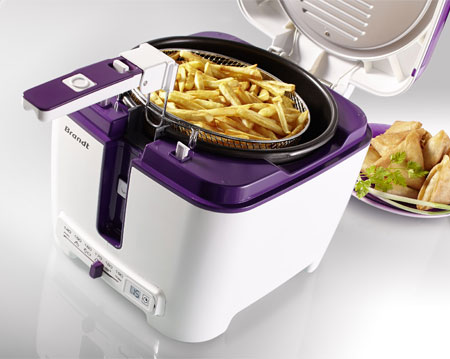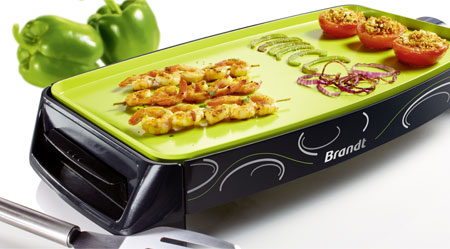 GRIDDLE
The bright colours of the Brandt griddle will put a little sunshine into your meals! Its non-stick ceramic cooking surface is perfect for meat, fish and other delicacies, allowing you to cook healthily with no fat.
See also our Brandt raclette and fondue machines (Convivial Cooking range) and our induction hobs and mini-ovens (Cooking range).